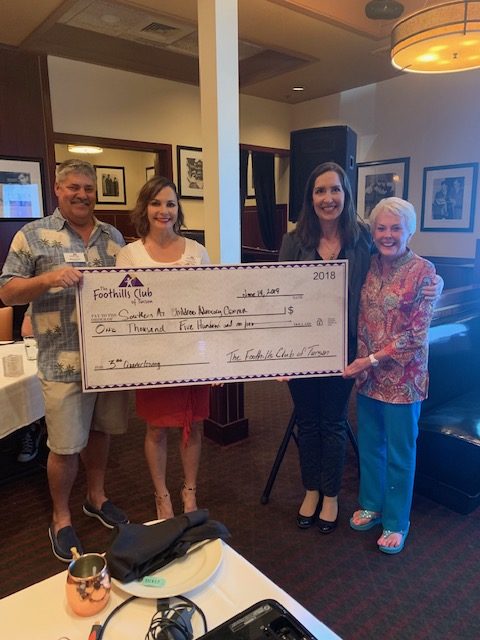 Thank you Foothills Club of Tucson!
Thank you to the Foothills Club of Tucson for choosing the Southern Arizona Children's Advocacy Center to receive funding for our Child and Family Support program.  Their generous donation will make a difference in the lives of many child victims by providing books, toys, and healthy snacks.  These small items make a big difference to children as they begin the healing process from the abuse the have suffered.
The Foothills Club of Tucson is a 501(c)3 organization founded in 2007 by local business professionals and civic leaders who wanted to give back to their community. Their mission is to support the goals of non-profit organizations in our community that directly impact youth in need. Members meet monthly to network and trade business news and ideas, plan special fundraising events and are introduced to the various organizations we fund on a quarterly basis.
The Foothills Club of Tucson is dedicated to ensure funds are raised to assist children in need in Southern Arizona. They award numerous grants quarterly to organizations for programs and services that support youth in need in our community. And they support a variety of other local community needs specifically identified by club members.
Learn more about the club at www.foothillscluboftucson.org