Family Teamwork Builds Trust and Opens Lines of Communication
What is STEP? SUPPORT, TOOLS & EDUCATION FOR PARENTS
STEP is designed to build positive relationships between family members.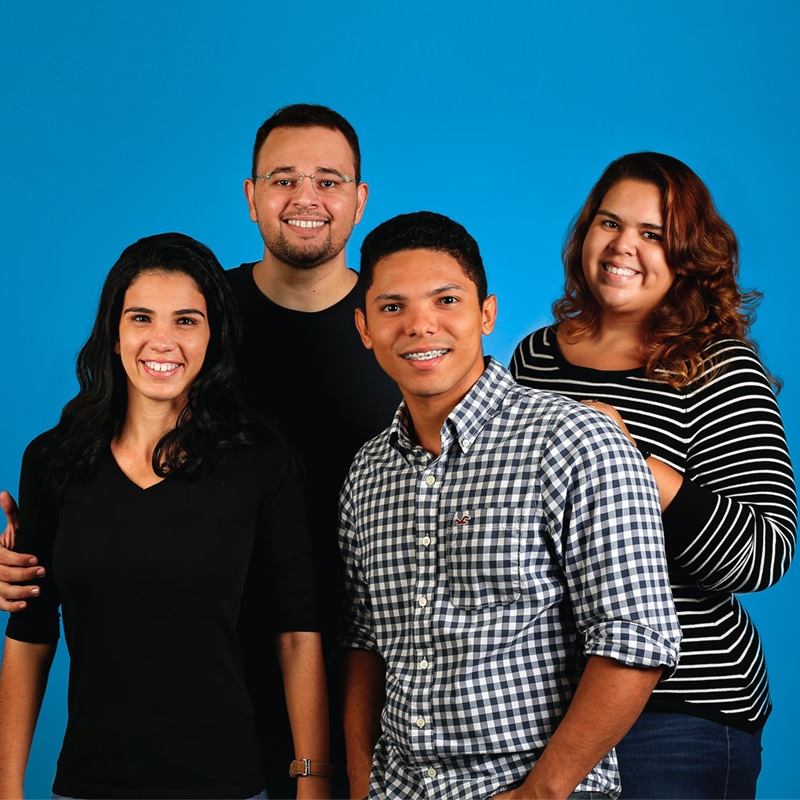 Two tracks are available – one is designed for all families and another specifically for parents and caregivers raising children who have experienced trauma.
A safe space to discuss difficult topics.

Conversations may center around peer pressure, stress, and the importance of working together as a team.

When caregivers and children work together, it creates a stronger family!
The Children's Advocacy Center understands that family does not always mean a biological parent and child. STEP is a program that will benefit the whole family.
How will my family benefit?
Classes build on family strengths and promotes better outcomes
Decreased family conflict and stress
Decreased child depression and aggression
Decreased substance use among parents and children
Improvements in family environment and parenting skills
Increased pro-social behaviors in children
Improved parenting skills and family relationships
Reduced problem behaviors among children
Lowered delinquent behaviors and alcohol and drug abuse in children
Improvements in school performance
Improvements in social competencies among children
Increased family strengths and resilience
Reduced risk factors for problem behaviors in high risk children, including behavioral problems, emotional, academic and social problems
Builds on protective factors by improving family relationships, parenting skills, and improving the youth's social and life skill
Increased bonding
Increased parent/child communication
Decreased family conflict
Guiding Good Choices (GGC) is a program for caregivers of children ages 9-14 (4th to 8th grade). The program is five two-hour sessions and may be offered virtually or in-person.
Guiding Good Choices gives caregivers the skills needed to reduce their children's risk for using alcohol and other drugs. Just as important, families will learn ways to build or maintain lasting relationships. At the end of each session, caregivers learn how to hold a family meeting to share lessons learned or to plan some fun family time. This regular time together builds bonds, promotes health, and helps GGC skills become a part of family life.
We cover the following topics:
•          How to promote Health and Wellbeing during the teen's years.
•          Setting guidelines, develop health beliefs and clear standards.
•          Managing conflict, deal with anger in a positive way, & maintain strong bonds with your children.
•          Avoiding trouble, how to say no, keep your friends and still have fun.
•          Strengthening family bonds, increase children involvement during the teen years.
To enroll, contact Jackie Ballesteros at jballesteros@soazadvocacy.org or complete the form below.
STEP is a 12-week class, virtual or in-person, for parents and caregivers of children who have experienced trauma. Each session consists of different topics such as communication, stress management, substance abuse prevention, and how to talk to your child about difficult topics (identifying potential child abusers, child abuse, healthy and concerning sexualized behavior). Each session builds on the next.
What topics will be covered?
Each topic will be presented using video clips, games, and exercises to help guide conversations.
Healthy Brain Connection
Notice and Compliment the Good Daily
Great Communication Skills and Fun Family Meetings
Rules, Rewards, Responsibility, Routines, and Happy Family Rituals
Limits and Consequences
Problem Solving and Win-Win Negotiation
Stress and Anger Management Skills
Using Goals and Contracts to Change Behavior
Alcohol and Drugs Damages the Teen Brain
Choosing Good Friends and Monitoring Kid's Activities
Values, Traditions, and Service
Child Abuse Prevention – talking to your children about child abuse
Will there be child care available? 
For most in-person trainings, we plan on providing free childcare for children up to age 7. Our child care will offer a wide range of engaging crafts, fun activities, and age-appropriate toys for children 1-7 years old in a secure, clean, and fun place to play. Each child care provider is hand-selected, and will have passed a background check. We care about children and we are dedicated to providing a safe environment where they can enjoy themselves, while you spend time with your older children.
If you are in need of childcare in order to attend an in-person class, please let the program organizer know ahead of time to confirm availability.
Pre-register for an upcoming STEP series:
All programs are offered at no cost and need your support to continue.