The Safe Sleep Program focuses on actions you and others can take to help babies sleep safely and to reduce the risk of Sudden Infant Death Syndrome and other sleep-related causes of infant death like suffocation. This training is applicable for first responders, in-home caseworkers, and home visitors, as well as parents and caregivers, all of whom are in a position to respond to homes and address unsafe sleeping conditions for infants. 
Learning about SIDS and safe sleep practices for babies is important for all caregivers, not just for parents, but also for grandparents, aunts, uncles, babysitters, childcare providers, and anyone else who might care for babies.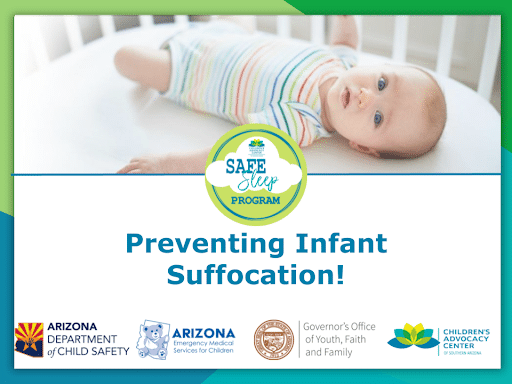 After completing the training, watching the video and taking a short quiz, you will receive a printable certificate.
Any gift makes a difference in the life of a child.