Join us for Heroes without Capes 2023!
The Heroes Without Capes Awards event honors the people in our community who help protect children from abuse. The Children's Advocacy Center has worked for over 25 years to ensure abuse ends and healing begins, but we know that it takes all of us to make that vision a reality. Awardees show us what it means to take on responsibility for safety, healing and compassion for children, while also ensuring accountability for abusers. The evening will be entertaining and elegant … a true celebration of the heroic, everyday efforts that make our community a safer place for children.
The event will be held at La Paloma Resort. View foyer and ballroom where event will be held.
*** 7 Tables have already sold! 17 Tables remaining. ***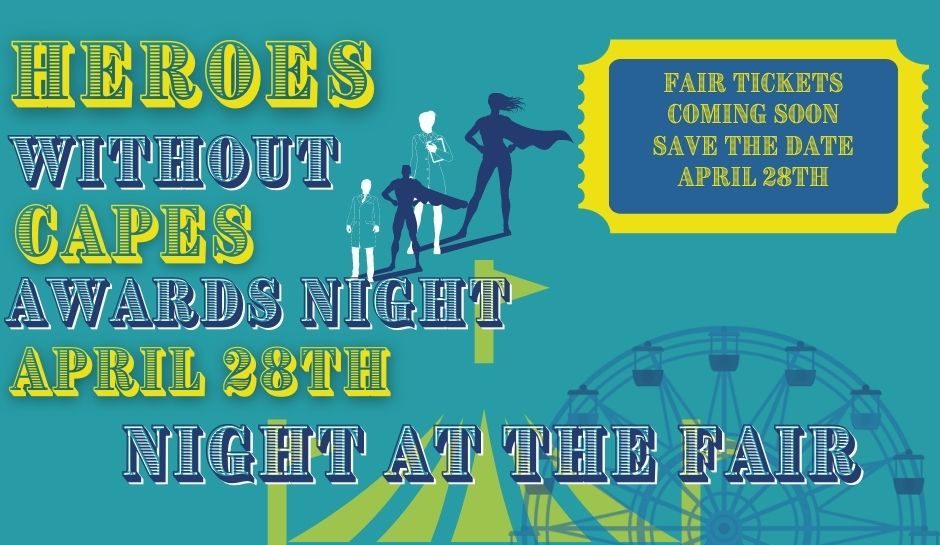 Heroes Without Capes Award Nomination Form
Please fill out the form below with your nominee, making sure they meet the criteria we are looking for. At the end of the nomination period a winner for each category will be chosen and awarded. You are welcome to submit multiple nomination forms.
The nomination period will end on March 31st, 2023!
Protecting children from abuse/neglect 
Criteria:
Stands in the way of abuse
Educates caregivers/adults
Creates a safe space for children
Helps others recognize/report abuse
Helping children heal from abuse/neglect
Criteria:
Supports children after the abuse

Helps parents/caregivers support their child

Provides healing services
Holding Abusers accountable
Criteria:
Investigates or prosecutes interpersonal violence

Considers the needs of the victim over prosecution Ensures fairness to the accused
 Supporting those who help children
Criteria:
Advocates for the needs of caregivers/professionals

Addresses how personal experience colors this work Seeks balance between victim and caregiver needs
Dan Gregory Memorial Award
Professional dedication to child victims
Criteria:
Job must be clearly focused on victim services, investigation, or child welfare

Minimum 5 years in the field Goes "above and beyond" for child victims
Make a Nomination before March 31, 2023