Executive Director on Wake Up Tucson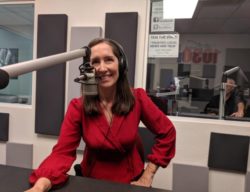 Marie Fordeny, Executive Director of the Southern Arizona Children's Advocacy Center was on WAKE UP TUCSON on July 23rd.  WAKE UP TUCSON is the morning show on 1030 KVOI AM The Voice.  Please take a few minutes to listen to her interview with Chris DeSimone.
TO LISTEN TO HER INTERVIEW, VISIT kvoi.com/weekdays AND LOOK FOR THE SHOW FROM JULY 23RD ON THE LEFT.